Vicky Thrasher, Registered Manager at Norton Avenue, was shortlisted for the prestigious National Care Awards, in the Care Registered Nurse category.
Although Vicky didn't win the top award, it remains a fantastic achievement to have been shortlisted for such a prestigious national award and recognition for Choices and the talented team at Norton Avenue.
The nomination was testimony to the hard work of Vicky and her team in being recognised by the Care Quality Commission as 'Outstanding' for providing 'Effective' care and support, and 'Good' for all other areas.
Vicky Thrasher is Registered Manager at Norton Avenue, a registered care home in Stoke-on-Trent, run by Choices Housing.  Vicky, who used to visit Norton Avenue as a child to visit her sister, began her career in care in 2002 as a support worker. Norton Avenue provides support for people with learning disabilities and complex needs. It's a six bedded bungalow, providing expert care for up to 6 people. As registered manager, she holds full responsibility for the day to day care and welfare for all the people who live at 17 Norton Avenue.
Vicky took control of the home in March 2017, at a time of when changes to management and staff had resulted in a 'requires improvement' rating by the Care Quality Commission.
Sheena Morton, Choices Housing who nominated Vicky said, "Vicky's exceptional contribution to support and advocate for the people in her care is improving people's lives and is why the CQC awarding her 'outstanding' for her effectiveness. Vicky's created a positive culture of improvement, by giving her team the confidence and skills to create individual support plans that meet all of the service user's needs. She is responsible for ensuring her team are coached, trained and proficient to provide care for each individual."
"Vicky has lead her team to achieve extraordinary outcomes for people in her care. One gentleman is unrecognisable from the impact Vicky has had on his life. On admission he was morbidly obese, had mobility problems, was low on confidence to move around the house and was unable to access community activities.  He has now reduced his weight, walks around the home unaided and frequently attends community activities. Vicky gained a best interest decision for sedation to enable a CT scan and ophthalmology, discovering he was blind in his right eye. The gentleman has since had laser surgery to correct this."
"Another lady had been unable to access a breast screening service for 12 years due to  high levels of anxiety. Vicky produced a desensitisation programme using a staged approach, including gentle and measured exposure, resulting in the lady's empowerment to obtain a full screening.'
Vicky Thrasher said, "I'm flattered by the nomination, but thanks must also go to all of colleagues at Norton Avenue and for the fantastic team at Choices who have supported me all the way. At the end of the day, everything that we do is for the wonderful people that we care for everyday."
Nigel Downs, Managing Director, Choices Housing said, "we are all very proud of what Vicky has achieved and it is testament to her and her team's hard work and dedication to the people in our care. A huge congratulations and good luck at the award ceremony on 22nd November in London".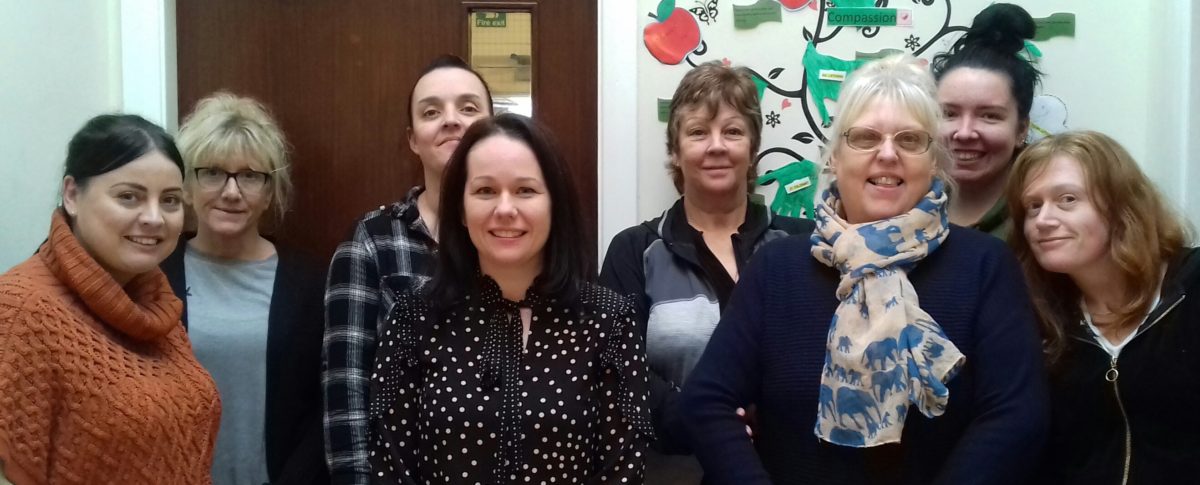 Introducing Pets As Therapy at Limewood…
Residents at Limewood always give a warm welcome to PAT…
Choose
Six formers learn more about Dementia
Staff and Students at Staffordshire University Academy in Cannock, took…
Choose
'This Way Up' Exhibition at Staffordshire Place
People in Stafford are being invited to the exhibition This…
Choose