WE'RE A 'STAFFORD BOROUGH COMMUNITY AWARDS' WINNER!
Last night we won the 'Stafford Borough Dementia Friendly 2020 Award' and we couldn't be more proud!
The award is recognition for raising awareness of dementia and actively supporting those affected by dementia in the region. And for creating the Stafford Dementia Action Alliance and working to engage other businesses to become Dementia Friendly (a full 2 years early!).
Pictured with the award is Diane Wallace, who leads the Dementia Outreach work and set up the Dementia Action Alliance, with Nigel Downs (Managing Director, Choices) and Councillor Jeremy Pert.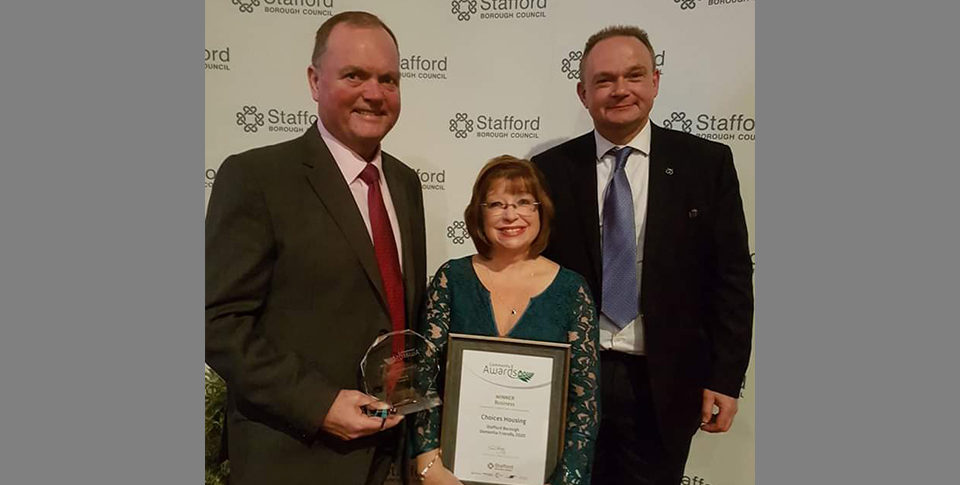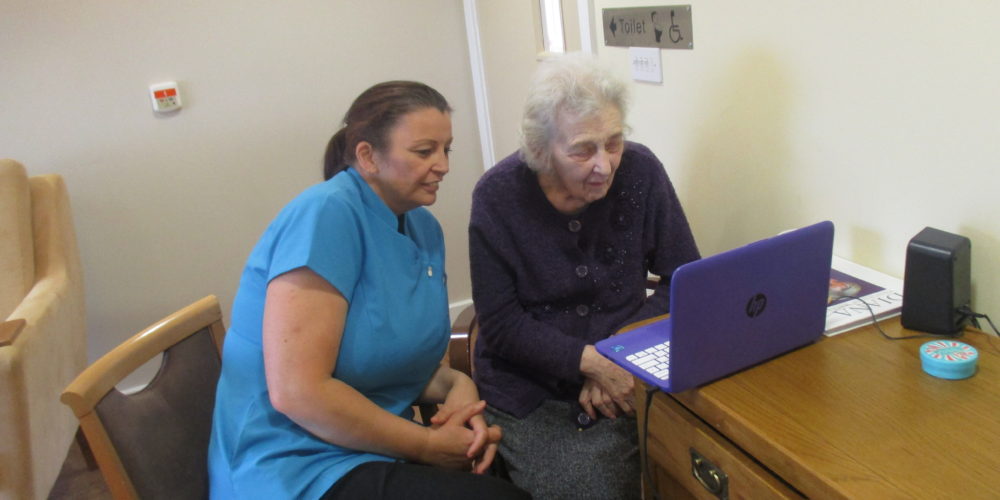 Skype helps keep Nigel and Nancy in touch
Limewood resident Nancy has been taking part in a new…
Choose
Heath Street rated 'Outstanding' by Care Quality Commission
Heath Street, our specialist residential care home in Newcastle-under-Lyme, has…
Choose
Holcroft Road gets creative in the sun
Service users at Holcroft Road, our learning disability care home…
Choose