"You're an angel, I'm so grateful you're on the end of the phone, if I need help"
Our Dementia Outreach Service has been providing a telephone support service, to help people living with dementia, and give families reassurance that someone is there for their loved one – whether that's the carer or a person living with dementia.
We are currently supporting over 25 carers or people living with dementia, with regular telephone advice and support. The type of support we provide varies depending on the needs of the individual, ranging from emotional support to practical help and advice. All provided by people who are highly skilled and experienced in Dementia.
Diane Wallace, who leads our Dementia Outreach Service tells explains:
"I speak to some people everyday, because they need that level of emotional support, some company and reassurance. For other people, I might call once or twice a week, just to check they're ok, to be the person that they can talk to and share any worries. I also follow up some calls to relatives of people who are living alone with dementia, in order to keep them updated, and to discuss any of their concerns."
"Living with a loved one who has dementia, can be hard. Sometimes, a husband or wife may not want to share their worries with their children or other family members – they find it easier to talk to us. So we listen, we show them we care and we help them live alongside dementia."
"We get referrals from police, NHS and the council, who feel glad to be able to offer specialist help and support for carers who are isolated at this time, looking after loved ones with dementia."
"We've helped people in lots of different ways. We helped one gentleman come to terms with a diagnosis, building up his trust over time and slowly beginning to talk to him and help, so that his life wasn't over and he can live alongside his dementia. Another lady was struggling as she couldn't talk to her children about their father's behaviour, so she was able to talk to us. She said she feels she can tell us anything and we help her to cope and that her family would not understand these feelings because they are not there 24/7, like she is."
"Another lady called because her husband wakes up several times and has no concept of day or night. She said she is exhausted, lonely, sad and frustrated. I told her that it's normal to have these feelings, and we talked about coping strategies. I call her weekly now, last time she said 'you're an Angel, I'm so grateful you re on the end of the phone if I need help"
Diane, from our Dementia Outreach Service, is highly trained and experienced in supporting people with dementia. So if you are a carer looking for advice or just some emotional support, call Diane today on 07837 317 521.
'This Way Up' Exhibition at Staffordshire Place
People in Stafford are being invited to the exhibition This…
Choose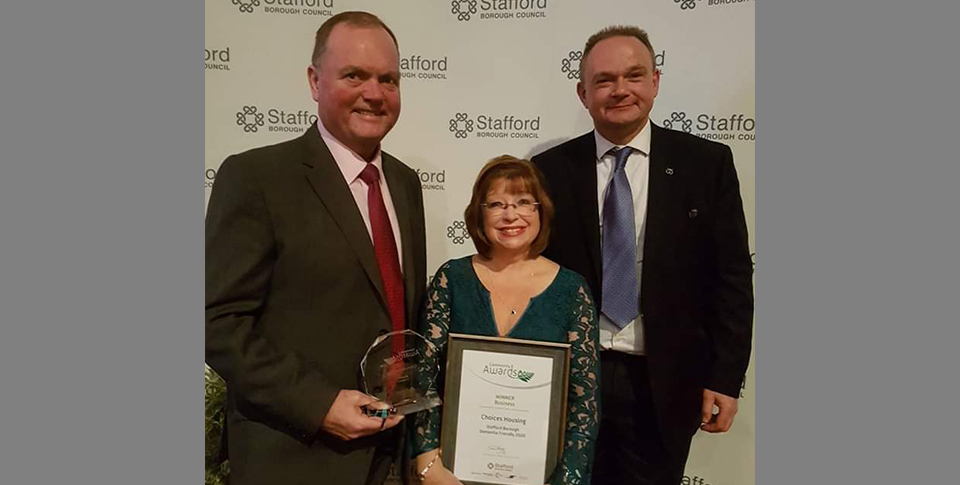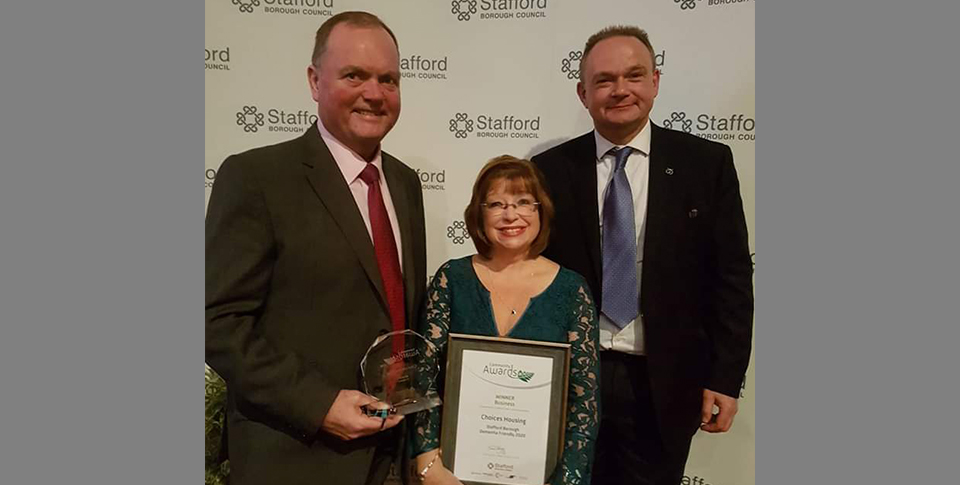 We're a 'Stafford Borough Community Awards' winner!
WE'RE A 'STAFFORD BOROUGH COMMUNITY AWARDS' WINNER! Last night we…
Choose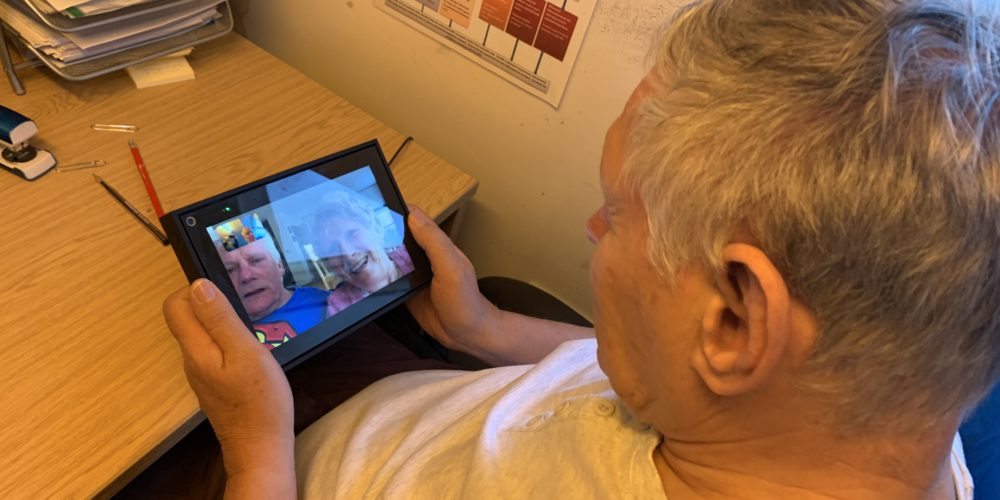 Helping service users stay in touch with loved ones
During the pandemic, we've had to take unprecedented steps to…
Choose